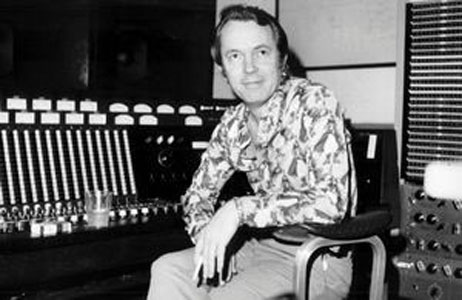 Chanteur Country US né Phil Campbell, le 5 Novembre 1936 près de Muscle Shoals (Alabama). Il est célèbre pour son association avec un certain nombre d'artistes Country, en particulier George Jones, Tammy Wynette, Charlie Rich et Johnny Paycheck. Billy Norris Sherrill est mort le 4 Août 2015 à Nashville (Tennessee).

As a producer, songwriter, and A&R man, Billy Sherrill was one of the most influential non-performing figures in country music of the '60s and '70s. Sherrill was responsible for shaping the lush countrypolitan sound that helped change the production styles of country music during the '70s. Instead of relying on standard country instruments like steel guitars and fiddles, he recorded with string sections and vocal choruses, often overdubbing parts to give the music a grandiose, epic sound; in essence, it was the country version of pop producer Phil Spector's famous Wall of Sound. Some critics complained that his style wasn't pure country, yet there is no denying that he helped bring country music to a pop audience with the recordings he made with George Jones, Tammy Wynette, Charlie Rich, and Johnny Paycheck, as well as many, many others. Sherrill also helped build up the Epic artist roster during the '60s, making it into a formidable country label. Furthermore, he wrote and co-wrote many songs that have since become country classics, including "Stand by Your Man," "Your Good Girl's Gonna Go Bad," "I Don't Wanna Play House," "We Can Make It," and "The Most Beautiful Girl."
For someone with such an important place in country music history, Sherrill ironically wasn't interested in the music at all as a child -- initially, he was attracted to blues, R&B, and jazz. Born and raised in Alabama, Sherrill was the son of an evangelical preacher. He learned how to play piano when he was a child, and he often played at revival meetings and funerals his father held. When he was a teenager, Sherrill learned how to play saxophone and led a jump blues band that played R&B and jazz. Soon, he was touring the South, playing in R&B and rock & roll combos. Eventually, he was signed as a solo artist by a small independent label in the late '50s, but none of his singles made any impact.
In 1962, Sherrill discovered that an unknown Nashville country artist cut one of his songs when a royalty check arrived in the mail. Encouraged by the royalties, he moved to Nashville to pursue a career in the country music industry. Upon his arrival in Nashville, Sherrill was hired by Sam Phillips to oversee Sun Records' Nashville studios. After Sun and Phillips went bankrupt the following year, Epic Records Nashville hired him as an in-house producer, and he was assigned to record any artist that all of the label's other producers had already rejected.
Before he moved to Nashville, Sherrill paid no attention to country music, and by the time he was hired by Epic, he was still unfamiliar with many of its production techniques and musical conventions. Instead of heeding the advice of the studio musicians he was working with, Sherrill forged ahead and created his own style, telling the professional musicians what to play. Basing his sound on the work of Phil Spector, Don Law, and Chet Atkins, he began pushing the boundaries of the Nashville sound of the '50s by making the productions bigger and more sweeping. Sherrill also decided to select the songs that his artists would record, often co-writing the songs to suit the singer's style and his own production.
Sherrill's first major hit arrived in 1965, when he overhauled the sound and career of David Houston, who had a hit two years earlier with "Mountain of Love." Houston hadn't had another big hit since that single, but Sherrill gave him "Livin' in a House Full of Love," which reached number three late in 1965. The following year, Houston recorded the Sherrill/Glenn Sutton song "Almost Persuaded," which spent nine weeks at number one. "Almost Persuaded" quickly became a standard, winning the Grammy for Best Country & Western Song and becoming the subject of cover versions by artists as diverse as Louis Armstrong, Louis Prima, and Etta James.
Throughout 1966, Sherrill continued working with Houston, and later in the year he discovered Tammy Wynette, an Alabama hairdresser and waitress who entered his office, unannounced, early that year. Wynette had previously approached several other record labels but had been rejected. Sherrill signed her, co-writing "Your Good Girl's Gonna Go Bad" with Sutton with her specifically in mind. The single became a hit upon its early 1967 release, launching a very successful career for Wynette. Over the course of 1967, Sherrill turned out several number one singles by both Houston ("With One Exception," "You Mean the World to Me," which both were number one hits) and Wynette ("I Don't Wanna Play House"), plus "My Elusive Dream," which was a duet between the two vocalists. Also in 1967, Sherrillreleased the instrumental Classical Country under the name the Billy Sherrill Quintet.The following year, Sherrill continued to work on recordings by Houston and Wynette, and he signed Charlie Rich, who he had previously worked with at Sun, to Epic. Though the first handful of records that Sherrill made with Rich were unsuccessful, the pair would have some major hits during the early '70s. Sherrill's most successful artists for 1968 remained Houston and Wynette, as David's "Have a Little Faith" and "Already It's Heaven" and Tammy's "Take Me to Your World," "D-I-V-O-R-C-E," and "Stand by Your Man" all reached number one. Not only did he produce those tracks, he wrote or co-wrote the majority of the songs. Sherrill's success with Houston and Wynette continued through 1969 and 1970, with both artists racking up several more number one hits.
Sherrill signed Barbara Mandrell to Columbia in 1969, and the next year he wrote and produced her first Top 40 single, "Playin' Around with Love." Mandrell's career continued to build momentum for the next four years, before she left Columbia, and Sherrill had a hand in producing or writing most of her hits for the label. Though Mandrell would later emerge as a star, the most significant addition to Sherrill's roster of vocalists was George Jones, who left Musicor for Epic in 1971. At first, the producer and signer didn't hit it off -- Jones was accustomed to Pappy Daily's loose, nearly lazy production technique, and it took some time for him to feel comfortable with Sherrill's painstaking, demanding style -- but the relationship would prove to be the most fruitful collaboration either artist would have. Sherrill expanded Jones' classic ballad style, bringing an epic sweep to his ballads while remaining close to George's honky tonk roots. Their first hit single, "We Can Make It," arrived in early 1972, a year after Jones and Wynette's "Take Me" became a Top Ten hit. For the next five years, Jones not only recorded solo singles with Sherrill, but he also made a series of duets with Wynette, and their hits often reflected the turbulent nature of their romance.
Jones wasn't the only artist to occupy Sherrill's time in 1972. In addition to Jones, Wynette, Houston, and Mandrell, Sherrill worked with a wide variety of other singers, including Jody Miller, Sandy Posey, Freddy Weller, and the teenaged Tanya Tucker. Sherrill's career continued to gain momentum over the next two years, as his regular stable of artists continued to have hits, and Rich finally began to chart with singles from the album Behind Closed Doors. Rich's title track and "The Most Beautiful Girl" became huge hits, reaching not only the top of the country charts, but also the pop charts; the latter also became a number one hit in England. Also that year, he began to write songs for Joe Stampley, who would sign to Epic within two years.
By the time Stampley joined the Epic roster in 1975, Sherrill had become the most reliable hitmaker in Nashville, and both established and developing artists clamored to work with him. Over the course of the latter half of the decade, he not only worked with his old favorites like Wynette, Jones, Rich, Mandrell, and Stampley, he also produced or wrote songs for Johnny Paycheck, Marty Robbins, Ronnie Milsap, Janie Fricke, Ray Charles, David Allan Coe, Johnny Duncan, Bob Luman, David Wills, and Kenny Rogers and Dottie West. As the '80s arrived, Sherrill's hitmaking skills began to slip somewhat. Though he was invaluable in Jones' early-'80s comeback -- producing and/or writing hits like "He Stopped Loving Her Today," "I'm Not Ready Yet," "If Drinkin' Don't Kill Me (Her Memory Will)," and "Same Ole Me," among others -- Sherrill's songwriting wasn't being covered quite as frequently. Nevertheless, his songs continued to reach the charts, as Moe Bandy, Johnny Cash, Johnny Rodriguez, and Lacy J. Dalton made his songs into hits. In addition to his Nashville connections, Sherrill produced Elvis Costello's country album, Almost Blue, in 1981.
By 1980, Sherrill had been named Vice President/Executive Producer of CBS in Nashville, and he stayed in that position for the first half of the decade. In the middle of the decade, he left CBS to become an independent producer, working on Charles' country duets album, Friendship, but he returned to the label in 1986. Though he was signed to CBS for that period of time, he worked infrequently and his productions didn't hit the charts as frequently as they did during the previous two decades, and he soon slipped into retirement. Still, Sherrill didn't need any new hits to confirm his status as one of country music's premier producers and songwriters -- his endless string of hits stands as a testament to his talents.
Billy Norris Sherrill died on August 4, 2015 in Nashville (Tennessee).
https://en.wikipedia.org/wiki/Billy_Sherrill
Talents : Songwriter, Producer, Arranger, Vocals
Style musical : Country-Pop
Years in activity :
| | | | | | | | | | | | |
| --- | --- | --- | --- | --- | --- | --- | --- | --- | --- | --- | --- |
| 1910 | 20 | 30 | 40 | 50 | 60 | 70 | 80 | 90 | 2000 | 10 | 20 |
DISCOGRAPHY
Singles
09/1960.
SP MERCURY 71679X45 (US)
.
Billy SHERRILL - Like Makin' Love / Rules Of The Game
06/1963
SP ABC PARAMOUNT 45-10465 (US)
.
Billy SHERRILL - Tipsy (instr.) / Drag Race
196?
SP SEE 45-1005 (US)
.
Bill SHERRILL - Hear Her Rave On / Lonesome Just For You
1971
SP VERVE VK 10662 (US)
.
Billy SHERRILL - Bundle Of Rolaids / You're My Everything
05/1974
SP Epic 5-11127 (US)
.

West Coast -

Country Melody (To A Very Special Love Song) / Another Lonely Song
1974
SP Epic EPC 2607 (I)

West Coast -

Country Melody (To A Very Special Love Song) / Another Lonely Song
03/1978
SP Epic 8-50527 (US)
.
Billy SHERRILL - Theme From The Incredible Hulk / The Last Kiss
Albums
| | | | |
| --- | --- | --- | --- |
| 11/1967 | LP 12" Epic LN-24232 mono) / BN-26232 (stereo) (US) | | Classical Country - Billy Sherrill Quintet - Buck Owens' Famous Songs In A Drawing Room / Act Naturally / Only You (Can Break My Heart) / Cryin' Time / Love's Gonna Live Here / I Don't Care / I've Got A Tiger By The Tail / My Heart Skips A Beat / Think Of Me / If You Want A Love / Together Again |
| 1970 | LP 12" Columbia Musical Treasuries DS-50 (US) | | Top Pop Country - Billy Sherrill Singers - I Love How You Love Me / Wichita Lineman / Little Green Apples / Gentle On My Mind / Ramblin' Rose / Mr. Tambourine Man / These Boots Are Made For Walking / Almost Persuaded / Jackson / Shenandoah / Michael, Row The Boat Ashore / By The Time I Get To Phoenix |
| 1974 | LP 12" Epic KE-33000 (US) | | Best Of Billy Sherrill - The West Coast - Counter Melody (To "A Very Special Love Song") / Good Lovin' (Makes It Right) / Stand By Your Man / Another Lonely Song / Almost Persuaded / Sugar Lips / The Most Beautiful Girl / Have A Little Faith / My Elusive Dreams / Southtown U.S.A. |
© Rocky Productions 23/07/2018