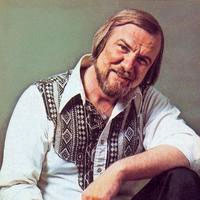 Chanteur et guitariste Country né le 7 Octobre 1940 à Swainsboro (Georgie). Larry Jon Wilson est décédé le 21 Juin 2010 à Roanoke (Virginie).

Born in Swainsboro, Georgia, Wilson picked up the guitar and taught himself how to play. In 1975, he released his debut album New Beginnings. Three more albums on the Monument record label imprint of CBS Records followed, Let Me Sing My Song to You (1976), Loose Change (1977), and The Sojourner (1979).
Despite Wilson's accolades and fans, no hit record emerged. Wilson left the music industry in 1980. He returned in the late 1980s when other songwriters encouraged him to attend the Frank Brown International Songwriter's Festival in Perdido Key, Florida. He began touring again in 1989, and by 2003 still accepted occasional engagements. Wilson remained devoted to his music, rather than to the marketplace.
Wilson appears in the 1981 documentary film Heartworn Highways where he is filmed recording the song "Ohoopee River Bottomland".
In 2008, Sony BMG released a new Wilson album, after a thirty year hiatus from recording. In 2009, Drag City re-released the album in the US.
Wilson died, following a stroke in June 2010, at the age of 69.
http://www.larry-jon-wilson.com/
https://en.wikipedia.org/wiki/Larry_Jon_Wilson
Talents : Vocals, Guitar
Style musical : Contemporary Country, Traditional Country

https://youtu.be/zEAgR75kJjo
Years in activity :
| | | | | | | | | | | | |
| --- | --- | --- | --- | --- | --- | --- | --- | --- | --- | --- | --- |
| 1910 | 20 | 30 | 40 | 50 | 60 | 70 | 80 | 90 | 2000 | 10 | 20 |
DISCOGRAPHY
Singles
| | | |
| --- | --- | --- |
| 03/1975 | SP MONUMENT ZS8 8647 (US) | Bertrand My Son / Broomstraw Philosophers And Scuppernong Wine |
| 03/1975 | SP MONUMENT ZS8 8647 (US) (promo) | Bertrand My Son [long version] / Bertrand My Son [short version] |
| 08/1975 | SP MONUMENT ZS8 8663 (US) | Ohoopee River Bottomland / Melt Not My Igloo |
| 11/1975 | SP MONUMENT ZS8 8675 (US) | Through The Eyes Of Little Children / The Truth Ain't In You |
| 04/1976 | SP MONUMENT ZS8 8692 (US) | Think I Feel A Hitchhike Coming On / Drowning In The Mainstream |
| 04/1976 | SP MONUMENT ZS8 8692 (US) (promo) | Think I Feel A Hitchhike Coming On [mono] / Think I Feel A Hitchhike Coming On [stereo] |
| 1979 | SP MONUMENT 45-276 (US) (promo) | Stagger Lee / It's Just A Matter Of Time |
Albums
1975
LP 12 " MONUMENT KZ 33382 (US)
NEW BEGINNING - Ohoopee River Bottomland / Through The Eyes Of Little Children / New Beginnings / The Truth Ain't In You / Canoochee Revisited (Jesus Man) / Broomstraw Philosophers And Scuppernong Wine / Lay Me Down Again / Melt Not My Igloo / Things Ain't What They Used To Be (And Probably Never Was) / Bertrand My Son
1976
LP 12 " MONUMENT KZ 34041 (US)
LET ME SING MY SONGS - Drowning In The Mainstream / Let Me Sing My Song To You / Sheldon Churchyard / I Remember It Well / The Ballad Of Handy Mackey / Think I Feel A Hitchhike Coming On / Willoughby Grove / Life Of A Good Man / Kindred Spirit / Farther Along
1977
LP 12 " MONUMENT MG-7615 (US)
LOOSE CHANGE -

Nashville Side :

Why You Been Gone So Long / Loose Change / What's Shername / July The 12th, 1939 / Song For Jonah /

Muscle Shoals Side :

In My Song / I Betcha Heaven's On A Dirt Road / Shake It Up / Your Mind Is On Vacation / Sundown Racer / Poor Children's Treasures / Song For Jonah - Reprise
1979
LP 12 " MONUMENT MG-7631 (US)
SOJOURNER - The Bigger The Fool (The Harder The Fall) / Looks Like Baby's Gone / You Mean The World To Me / The Saints Who Have Never Been Caught / It's Just A Matter Of Time / Stagger Lee / Good Time Lady / Another Friend Song / I'll Be Your Baby Tonight / The Farm (Wildflowers In A Mason Jar)
04/2000
CD SEE FOR MILES 711 (UK)
NEW BEGINNING / LET ME SING MY SONGS - Ohoopee River Bottomland / Through The Eyes Of Little Children / New Beginnings / The Truth Ain't In You / Canoochee Revisited (Jesus Man) / Broomstraw Philosophers And Scuppernong Wine / Lay Me Down Again / Melt Not My Igloo / Things Ain't What They Used To Be (And Probably Never Was) / Bertrand My Son / Drowning In The Mainstream / Let Me Sing My Song To You / Sheldon Churchyard / I Remember It Well / The Ballad Of Handy Mackey / Think I Feel A Hitchhike Coming On / Willoughby Grove / Life Of A Good Man / Kindred Spirit / Farther Along
06/2008
CD SONY / BMG 041 (US)
LARRY JON WILSON - Shoulders / Losers Trilogy : If I Just Knew What To Say - Bless The Losers - Things Ain' / Heartland / Long About Now / Me With No You / Feel Alright Again / I Am No Dancer / Goodbye Eyes / Rocking With You / Throw My Hands Up / Whore Trilogy : Louise - SunsetWoman - Frisco Mabel Joy / Where From
© Rocky Productions 7/06/2011