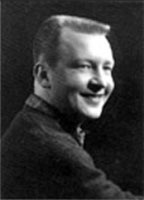 Chanteur Rhythm 'n' Blues US né Ernest R. Suarez, le 26 Avril 1935 à Lafayette (Louisiane).

Louisian pianist Roy Perkins made some minor singles on small regional labels in the late '50s and early '60s that were very much in the style of the era's New Orleans rock & roll and R&B. Perkins was not actually from New Orleans, but from Lafayette in Cajun country, some ways to the west, and his recordings sometimes had a touch of swamp pop as well. Perkins was also involved in some recordings by Bobby Page, Scatman Patin, and Harry Simoneaux, musicians with whom he played in the Riff Raffs.
Perkins was born Ernie Suarez, and began playing R&B as a teenager in high school in the early '50s, when there were still very few white musicians playing the music. His name was changed to Roy Perkins by Mel Mallory of Mel-A-Dee Records, which released a single by Perkins and his band, "You're on My Mind." It was a number one hit in Lafayette and did well in New Orleans, and was covered by swamp pop singer Rod Bernard in 1959. In the late '50s, Perkins moved to the Ram label, which operated out of Shreveport, LA, and his "Drop Top" was leased by Mercury, but went nowhere. He moved from piano to bass in the Riff Raffs. He did another single for Dart, and continued to play with the Riff Raffs until they broke up in 1962.
Perkins wrote much of his material and was an amiable enough practitioner of New Orleans-styled rock, but frankly just a so-so talent whose compositions sounded sincere but formulaic. He never was a full-time musician; unlike a lot of fellows with his assets, he did keep his day job. But he did a few more singles after the Riff Raffs split, as well as an album, and played with swamp pop singer Johnnie Allan. He did a lot of unreleased tracks for Ram, and by combining a couple of his singles with that vault material and sessions he did with Scatman Patin, Bobby Page, and Harry Simoneaux, Ace was able to issue a 25-track retrospective of his late-'50s and early-'60s work.
Talents : Vocals, Piano, Bass
Style musical : Rhythm 'n' Blues, Rock 'n' Roll
Years in activity :
| | | | | | | | | | | |
| --- | --- | --- | --- | --- | --- | --- | --- | --- | --- | --- |
| 1910 | 20 | 30 | 40 | 50 | 60 | 70 | 80 | 90 | 2000 | 10 |
DISCOGRAPHY
Singles
| | | |
| --- | --- | --- |
| 1955 | SP Meladee M 111 (US) | Bye Bye Baby / You're On My Mind |
| 1955 | SP Meladee M 112 (US) | Here I Am / You're Gone |
| 1958 | SP RAM MS-121 (US) | Roy "Boogie Boy" PERKINS - Drop Top / That's What The Mailman Had To Say |
| 03/1958 | SP MERCURY 71278X45 (US) | Drop Top / That's What The Mailman Had To Say |
| 1959 | SP DART 112 (US) | Sweet Lilly / True Love |
| 1964 | SP ERIC 7017 (US) | Jole Blon / Train To Nowhere |
Album
| | | | |
| --- | --- | --- | --- |
| 04/1996 | CD ACE CDCHD 619 (UK) | | Roy Boogie Boy Perkins with Bobby Page & The Riff Raffs ‎– Ram Records "Master Of The Trails" Volume Three - Drop Top (Roy PERKINS) / That's What The Mailman Had To Say (Roy PERKINS) / Hey Lawdy Mama (Roy PERKINS) / Just Another Lie (Roy PERKINS) / Tell Me You Love Me(And Give Me The Reason Why) (Roy PERKINS) / Am I The One (Roy PERKINS) / Ba Da (Roy PERKINS) / Please Be True (Roy PERKINS) / Cooking Catfish (Roy PERKINS) / Tired Of Hanging Around (Bobby PAGE & The RIFF RAFFS) / Drop Top (Roy PERKINS) / Ginning (Scatman PATIN & The RAM RODS) / The Girl Next Door (Bobby PAGE & The RIFF RAFFS) / I Love My Baby (Bobby PAGE & The RIFF RAFFS) / Red Beans & Rice (Scatman PATIN & The RAM RODS) / Hey Lawdy Mama Take 1 (Roy PERKINS) / It's All Over (Roy PERKINS) / These Blues Are Here To Stay (Roy PERKINS) / Anything Your Heart Desires (Harry SIMONEAUX & The RIFF RAFFS) / Hippy Ti Yo (Bobby PAGE & The RIFF RAFFS) / This Time Take 1 (Bobby PAGE & The RIFF RAFFS) / Like Twist (Bobby PAGE & The RIFF RAFFS) / Loneliness (Bobby PAGE & The RIFF RAFFS) / True Love (Roy PERKINS) / Sweet Lilly (Roy PERKINS) |
© Rocky Productions 24/01/2017