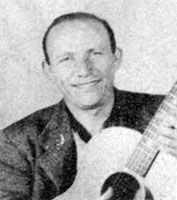 Chanteur Country US né le 11 Octobre 1925 à Republic (Alabama). Jimmy Murphy a débuté à la fin des années quarante. Artiste talentueux et exubérant, il fut un chanteur régulier sur WIVK, WATE-TV et WTVK-TV (tous à Knoxville, Tennessee) en 1956. Jimmy Murphy est décédé le 1er Juin 1981.

Jimmy Murphy is one of the more enigmatic figures to come out of the country/rockabilly scene of the early to mid-'50s. A virtuoso guitar player and a gifted and inspired songwriter, he had a knack for composing and performing quirky, clever songs that hooked into unusual thematic angles — his first song, "Electricity," equated rural electrification with religious salvation, while the closest he ever got to a real hit, "Sixteen Tons Rock n' Roll," was a satire of the 1956 Tennessee Ernie Ford hit of the Merle Travis song. His music was also strangely archaic in both its form and content, elements that may have doomed his chance for a successful recording career.
Murphy's music drew from a multitude of influences, most notably the blues. His father was an admirer of numerous bluesmen, including Blind Boy Fuller and Leadbelly. He joined his father in the bricklaying trade and always split his time between construction and music. By the mid-'40s, Murphy was an occasional guest on the Happy Hal Burns Show on Birmingham's WBRC. He moved to Knoxville, TN, sometime in late 1949 and auditioned successfully for a spot on future Hee Haw cast member Archie Campbell's Dinner Bell Show on WROL. He later moved over to WNOX. Campbell was responsible for introducing Murphy to guitarist Chet Atkins, who arranged for Murphy to record a demo tape. This resulted in a publishing contract and also led to a formal recording session for RCA Victor in January of 1951, with Murphy backed only by Anita Carter's bass.
The resulting single, "Electricity," was received enthusiastically by all those present, but it died on the vine, as did its B-side, a cautionary tale about a teenage girl gone astray called "Mother Where Is Your Daughter Tonight." Both songs were stylistic and thematic throwbacks practically to the 1930s and displayed the eclectic nature of Murphy's music. None of his other RCA sides sold, including "Big Mama Blues" and "Ramblin' Heart" — both of which featured more prominent backup with electric instruments — and the label dropped him after a year.
Murphy was still a regular on radio in Knoxville and switched from WROL to WNOX in the mid-'50s. In late 1955, he took another shot at a recording career when he was signed by producer Don Law to Columbia Records. He still hadn't come up with the right song, despite the presence of some fairly lively rockabilly-style songs ("Sweet Sweet Lips"), which may have been intended as much as satires of the sound, and none of the material from his first Columbia session in November of 1955 managed to chart. Part of the problem of his music's appeal may have been its spare, almost minimalist sound — in an era of increasing amplification and ever more prominent rhythm instruments, he was an anachronism. For all of his occasional references to contemporary hit songs and pop culture fixations, Murphy's music also had a strangely antiquated feel, as though it would have fit in better in 1940 or 1945, rather than 1955.
He tried to solve problem this at his second session in May of 1956, where he cut a number called "Sixteen Tons Rock n' Roll," a piece that seemed to everyone like the song he'd been looking for. It failed to hit, however, and none of the other material from that session did any better.
Murphy was dropped by Columbia in 1956, but he kept playing around Knoxville between bricklaying jobs, and in 1962 he recorded again for the Cincinnati-based Ark label, turning in what was probably his best individual song, "I Long to Hear Hank Sing the Blues." He also recorded for the Midnite label in Grand Rapids, MI, and for King/Starday as well as the Loyal and Rimrock labels, but none of this took. Murphy receded to the memories of listeners in Knoxville and rockabilly collectors and probably would have stayed there if not for a series of events in the mid-'70s.
The reissue of "Electricity" as part of a Library of Congress folk collection in the 1970s got the song more exposure than it ever had back in 1951 and drew one listener in particular, Richard Spottswood, to try and track Murphy down. In 1978, Murphy recorded a new album called Electricity with the Sugar Hill label, which had already been making some noise by helping to revive the bluegrass careers of people like veteran rocker Chris Hillman. The record, which had a pre-stardom Ricky Skaggs aboard, was an artistic and commercial success, and another record and a tour were in the works when Murphy died in 1981.
Murphy was a true original, almost a stylistic mutant, incorporating blues and country influences from across three decades and casting them in a strangely topical yet anachronistic form. He never found the formula for major commercial success, yet his music lingered over the decades in the minds of many rockabilly enthusiasts (his records were highly prized and highly priced during the 1960s and 1970s). In 1989, Bear Family Records finally responded to the demand for his music by issuing a CD that combined Murphy's complete RCA and Columbia recordings on one CD, Sixteen Tons of Rock & Roll.
https://en.wikipedia.org/wiki/Jimmy_Murphy_(country_musician)
Talents : Vocals, Guitar
Style musical : Rockabilly, Rock 'n' Roll, Traditional Country, Bluegrass
Years in activity :
| | | | | | | | | | | | |
| --- | --- | --- | --- | --- | --- | --- | --- | --- | --- | --- | --- |
| 1910 | 20 | 30 | 40 | 50 | 60 | 70 | 80 | 90 | 2000 | 10 | 20 |
DISCOGRAPHY
Singles & EP
04/1951
SP RCA VICTOR 48-0447 (US)
.
Electricity / Mother Where Is Your Daughter
06/1951
SP RCA VICTOR 48-0474 (US)
.
Big Mama Blues / We Live A Long, Long Time
12/1951
SP RCA VICTOR 47-4394 (US)
.
Educated Fool / Ramblin' Heart
04/1952
SP RCA VICTOR 47-4609 (US)
.
That First Guitar Of Mine / Love That Satisfies
01/1956
SP COLUMBIA 4-21486 (US)
.
Here Kitty Kitty / I'm Looking For A Mustard Patch
07/1956
SP COLUMBIA 4-21534 (US)
.
Jimmy

Murphy

/ Steel, Paul

Smith

- Sixteen Tons Rock And Roll / My Gal Dottie
11/1956
SP COLUMBIA 4-21569 (US)
.
Granpaw's A Cat / Baboon Boogie
1960
SP RAMCO 3703 (US)
.
Jim MURPHEY - Nobody's Darlin' But Mine / The Jenny Lee
05/1963
SP ARK 259 (US)
.
I Long To Hear Hank Sing The Blues / Swing Steel Blues
05/1963
SP ARK 260 (US)
.
My Feet's On Solid Ground / Wake Me Up Sweet Jesus
1964
SP REM 45-340 (US)
.
My Feet's On Solid Ground / Wake Me Up Sweet Jesus
11/1964
SP MIDNITE 12541/2 (US)
.
There's No Use In Me Loving You / One Block From Home
1965
SP REM 45-378 (US)
.
Half A Loaf Of Bread / Take This Message To Mother
1965
EP LOYAL L.R. 186-B (US)
Gonna Throw My Suitcase Away / Holy Ghost Millionaire / You May Have A Million / Gods Getting Worried / Half A Loaf Of Bread / The Warning Song
12/1978
SP SUGAR HILL SH-3702 (US)
.

You Touched Me And Made Me Live Again / I Get A Longing To Hear Hank Sing The Blues

1986
SP ENCORE EM10033 (US)
.
Two Sides / What Would The World Be Without Music? (Jimmy

Murphy

& Jamie

O'Neill

)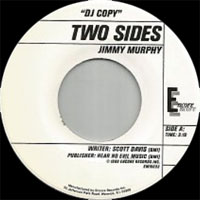 Unissued Tracks
Albums
12/1978
LP 12" SUGAR HILL SH-3702 (US)
E.LEC.TRICITY - You Touched Me And Made Me Live Again / Electricity / Shanty Boat Blues / He's Always The Same / It Seems I Always Get What I Don't Want / Wake Me Up Sweet Jesus / You Touched Me And Made Me Live Again / Electricity / Shanty Boat Blues / He's Always The Same / It Seems I Always Get What I Don't Want / Wake Me Up Sweet Jesus / We Live A Long Time / I Get A Longing To Hear Hank Sing The Blues / Mother Where Is Your Daughter Tonight / The Morning Light Is Breaking / Louise / Corbin Stom
01/1990
CD BEAR FAMILY BCD 15451 (GER)
SIXTEEN TONS ROCK 'N' ROLL - Sixteen Tons Rock 'n' Roll / My Gal Dottie / Grandpaw's Cat / Baboon Boogie / I'm Looking For A Mustard Patch / Put Some Meat On Them Bones / Here Kitty Kitty / Sweet Sweet Lips (unissued) / Electricity / Big Mama Blues / That First Guitar Of Mine / Love That Satisfies / Educated Fool / Rambling Heart / We Live A Long, Long Time / Mother Where Is Your Daughter Tonight
03/1999
CD SUGAR HILL SHCD-3890 (US)
ELECTRICITY - You Touched Me And Made Me Live Again / Electricity / Shanty Boat Blues / He's Always The Same / It Seems I Always Get What I Don't Want / Wake Me Up Sweet Jesus / We Live A Long Time / I Get A Longing To Hear Hank Sing The Blues / Mother Where Is Your Daughter Tonight / The Morning Light Is Breaking / Louise / Corbin Stomp / Big Mama Blues / How Long Blues / John The Baptist

[live]

/ Holy Ghost Millionaire

[live]

05/1999
CD ACE CDCHD 714 (UK)
SOUTHERN ROOTS - THE LEGENDARY STARDAY-REM SESSIONS - Shanty Boat Blues / Hub Cap / Tears In The Eyes Of A Potato / Heart Of Brass / Big Train / He's Always The Same / Electricity / Little Black Train / John The Baptist / Little David (Play On Your Harp) / You Better Get Ready (A.K.A $1,000,000) / Jesus Is My Only Friend / Jesus Is Coming To Reign / I Feel Jesus (My My My) / Holy Ghost Millionaire / Jesus Has Saved My Soul / I Believe / Wake Me Up Sweet Jesus / My Feet's On Solid Ground / Half A Loaf Of Bread / Take This Message To Mother
© Rocky Productions 28/08/2011