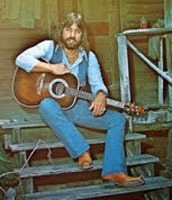 Chanteur Country US né le 9 Mai 1960 à Milledgeville (Georgie). Randy Howard est décédé le 9 Juin 2015 à Lynchburg (Tennessee).

US Country singer born on May 9, 1960 in Milledgeville (Georgia). Fiddle player Randy Howard was encouraged by his father to play an instrument -- first, the drums, then the electric guitar, and then the fiddle. Howard developed an affinity with the fiddle and joined his father and cousin in a bluegrass band. In 1979, at age 18, he became the youngest person to win the World Championship Fiddling Contest in Union Grove, North Carolina, and won numerous other fiddling and mandolin contests.
Howard's first sessions were with the Southern rockers Charlie Daniels, the Marshall Tucker Band, and the Allman Brothers. In 1990, encouraged by his friend Mark O'Connor, he moved to Nashville and played on sessions with BlackHawk, Vince Gill, Kennedy Rose, Shelby Lynne, and his namesake, singer/songwriter Randy Howard. He often toured with Kathy Chiavola's band. Howard once said, "I'd like to be remembered as a musician who was creative, who has never played mechanically and who always gave each song his best shot." Randy Howard died of cancer in June 9, 2015 in Lynchburg (Tennessee). Chiavola's album From Where I Stand is a tribute to his memory.
https://en.wikipedia.org/wiki/Randy_Howard_(country_singer)
Talents : Vocals, Guitar, Fiddle, Drums
Style musical : Contemporary Country, Traditional Country, Honky Tonk

https://youtu.be/v81q3GFphNQ
Years in activity :
| | | | | | | | | | | | |
| --- | --- | --- | --- | --- | --- | --- | --- | --- | --- | --- | --- |
| 1910 | 20 | 30 | 40 | 50 | 60 | 70 | 80 | 90 | 2000 | 10 | 20 |
DISCOGRAPHY
Singles
| | | |
| --- | --- | --- |
| 1974 | SP Utopian UT-1 (US) | Somethin' Else / Ode To You |
| 1974 ? | SP Utopian UT-2 (US) | Smokey Put The Sweat On Me / She's A Lover |
| 1975 ? | SP Utopian UT-3 (US) | A Goodtime Man Like Me Ain't Got No Business Singing The Blues / Straighten My Mind |
| 1976 | SP Utopian UT-5 (US) | God Don't Live In Nashville, Tennessee / Don't Ask Me For Tomorrow |
| 197? | SP Utopian UT-30 (US) | No Time Left For Lovin' / We'll Love Again |
| 01/1983 | SP WARNER BROS. / VIVA 7-29781 (US) | All American Redneck / All American Redneck [dirty version] |
| 05/1983 | SP WARNER BROS. / VIVA 7-29622 (US) | Johnny Walker Home / My Nose Don't Work No More |
| 09/1983 | SP WARNER BROS. / VIVA 7-29499 (US) | Suddenly Single / Wedding Prayer |
| 11/1987 | SP Atlantic America 7-99387 (US) | Ring Of Fire / Saturday Evening Post |
| 04/1988 | SP Atlantic America 7-99355 (US) | I Make A Motion / Southern Soul |
| 08/1988 | SP Atlantic America 7-99317 (US) | Kitchen Sink / Southern Soul |
Albums
1976
LP 12" Utopian UT-LP-1

(US)

Now And Then - God Don't Live In Nashville, TN / Don't Ask Me Tomorrow / She's A Lover / A Good Time Man Like Me / Ode To You / Aunt Carrie Jean / Somethin' Else / Smokey Puts The Sweat On Me / Straighten My Mind / If I Had

197?
LP 12" Utopian ? (US)

Not Plugged In

03/1983
LP 12" VIVA 1-23820 (US)
ALL-AMERICAN REDNECK - All- American Redneck (original version) / I Don't Know / Atlanta's Burning Down / Johnny Walker Home / God Don't Live In Nashville, Tennessee / I Been To Georgia On A Fast Train / My Nose Don't Work No More / Suddenly Single / All-American Redneck (edited version) / Julie, I'm Getting Married / The Wedding Prayer
01/1988
LP 12" Atlantic America 7-90679-1 (US)
RANDY HOWARD - Ring Of Fire / I Make A Motion / Love Sweet Love / Southern Soul / There's No Way To Fight A Memory / Kitchen Sink / Played The Game And Paid The Price / Month Of Somedays / Silver Fox Gold / I'm Gonna Find A Woman / She's History / Pair Of Kisses
03/2002
CD Sweet Lake SWCD-90170 (US)

Macon Music - Down Here In Birmingham / Last Rebel Yell / Dreamer And The Dream / Killer On The Run / She's Too Good To Be Cheated / Whiskey Talkin' / Rose In Paradise / Dixie's Arms / Drivin' Her In The Long Way Home / Heaven, Hell Or Macon / Miller's Cave

01/2003
CD SUGAR HILL SUG-CD-3962 (US)

I Rest My Case -

New Camptown Races / I Rest My Case / Leader Of The Band / Way Back When / Ain't No Part Of Nothin' / A Lonesome Road / Fit For A King / Kansas City Kitty / Sweet Bunch Of Daisies / I Hear A Sweet Voice Callin' / So Long, Bill / Houdini / River Of Tears / What A Wonderful World
02/2007
CD Utopian CD-3 (US)
RANDY HOWARD LIVE - Lose Weight / My Drinking Problem / If You See Kay / All Likkered Up / Seafood Platter / A House And Car / #2 Pencil / I'm Gonna Find A Woman / Big Blue Buick Blues / BB Gun / Wait 'til Mama Hears About This / I Don't Know
02/2007
CD Utopian ? (US)

The Best of Randy Howard - All-American Redneck / I Don't Know / Atlanta's Burning Down / Johnny Walker Home / God Don't Live In Nashville Tennessee / I Been To Georgia On A Fast Train / My Nose Don't Work No More / Julie I'm Getting Married / Down Here In Birmingham / The Dreamer And The Dream / Killer On The Run / Whiskey Talkin' / Rose In Paradise / Drivin' Her The Long Way Home / Ring Of Fire / Love Sweet Love / Southern Soul / A Month Of Somedays / Silver For Gold / I'm Gonna Find A Woman / A Pair Of Knees / Aunt Carrie Jean
© Rocky Productions 8/09/2014