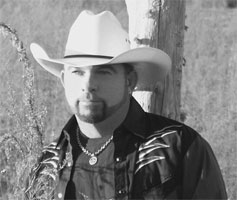 Chanteur Country US né le 29 Mars 1943 à Detroit (Michigan). Randy Barlow est décédé le 30 Juillet 2020.

A singer/songwriter who reached his commercial peak in the late '70s, Randy Barlow was born in Detroit in March 29, 1943. By the age of ten, he was playing guitar with local R&B bands; at 14, he was performing professionally. After leaving college in 1965, he moved to California to become a Hollywood stuntman, but instead found work with Dick Clark's Caravan of Stars, serving as a promoter and emcee in addition to performing music and comedy.
In 1968, Barlow issued his first single, "Color Blind," which failed to chart. After years of struggle playing local clubs, he was awarded another shot at recording in 1974, making the best of it with the minor hit "Throw Away the Pages." After a string of other small successes, he reached the Top 20 in 1976 with a rendition of "Twenty Four Hours from Tulsa," which had been a Top Ten hit for Gene Pitney in 1963.
From 1978 to 1979, Barlow issued four back-to-back number ten singles — "Slow and Easy," "No Sleep Tonight," "Fall in Love With Me Tonight," and "Sweet Melinda" — and received notice for the 1977 album Arrival, its 1978 follow-up Fall in Love With Me, and a 1979 self-titled effort. However, subsequent singles and albums (like 1981's Dimensions) failed to garner much commercial or critical acclaim; in 1983, Barlow released his final chart single, "Don't Leave Me Lonely Loving You," which hit number 67.
Randy Barlow passed away on July 30, 2020.
https://en.wikipedia.org/wiki/Randy_Barlow
Talents : Vocals, Songwriter, Trumpet, Guitar
Style musical : Contemporary Country, Country-Pop

http://www.youtube.com/watch?v=KLyMnLDg5yk
Years in activity :
| | | | | | | | | | | | |
| --- | --- | --- | --- | --- | --- | --- | --- | --- | --- | --- | --- |
| 1910 | 20 | 30 | 40 | 50 | 60 | 70 | 80 | 90 | 2000 | 10 | 20 |
DISCOGRAPHY
Singles
03/1968
SP VELVET TONE VTR-110 (US)
Listen To The Green Grass Grow / It's Me Mr. Lee
05/1968
SP MERCURY 72808 (US)
Color Blind / St. Clair
10/1973
SP CAPITOL 3762 (US)

Likes To See A Big Man Cry / Whiskey River

05/1974
SP CAPITOL 3883 (US)

Throw Away The Pages / Hello Pawnshop

01/1976
SP GAZELLE IRDA 153 (US)

Johnny Orphan /

We're Crazy
04/1976
SP GAZELLE IRDA 217 (US)

Goodnight My Love /

Don't Worry, I'm O.K.
07/1976
SP GAZELLE IRDA 280 (US)

One Night Stand / Lonely Eyes

11/1976
SP GAZELLE IRDA 330 (US)

The Bottle Took His Mother (And My Wife) / Twenty Four Hours From Tulsa

03/1977
SP GAZELLE IRDA 381 (US)

I'm A Swinger / Kentucky Woman

06/1977
SP GAZELLE IRDA 413 (US)

California Lady /

We're Crazy
09/1977
SP GAZELLE IRDA 427 (US)

Walk Away With Me /

Johnny Orphan
1977
SP GAZELLE IRDA 084 (US)

One Night Stand / Don't Worry, I'm O.K

03/1978
SP REPUBLIC REP-017 (US)

Slow And Easy / Stranger I'm Married

07/1978
SP REPUBLIC REP-024 (US)

No Sleep Tonight / Burning Bridges

11/1978
SP REPUBLIC REP-034 (US)

Fall In Love With Me Tonight / One More Time

03/1979
SP REPUBLIC REP-039 (US)
Sweet Melinda

/ Heaven Here We Come
07/1979
SP REPUBLIC REP-044 (US)

Louisiana Delta / Another Easy Lovin' Night

10/1979
SP REPUBLIC REP-049 (US)

Lay Back In The Arms Of Someone / Musical Hits

09/1980
SP PAID PAD 110 (US)

Willow Run / Can't Believe I Fell For That

12/1980
SP PAID PAD 116 (US)

Dixie Man /

Don't Give Up On Me
03/1981
SP PAID PAD 133 (US)

Love Dies Hard / New York City Cowboys & Deep In The Heart Of Texas

07/1981
SP PAID PAD 144 (US)

Try Me / Why Go Searching For Something Me

11/1981
SP JAMEX J-45-002 (US)

Cheatin' Eyes / Love Was Born

10/1983
SP GAZELLE 001 (US)

Don't Leave Me Lonely Loving You /

For A Few Dollars More
Albums
08/1977
LP 12" REPUBLIC IRDA 6021 (US)
ARRIVAL - Twenty Four Hours From Tulsa / Walk Away With Me / Kentucky Woman / Lonely Eyes / California Lady / I'm A Swinger / The Bottle Took His Mother / One Night Stand / We're Crazy / Good Night My Love
09/1978
LP 12" REPUBLIC RL-6023 (US)
FALL IN LOVE WITH ME - No Sleep Tonight / Our Honeymoon Has Never Ended / Singing The Blues / One More Time / One Of the Great Love Affairs / Stranger I'm Married / Fall In Love With Me Tonight / It Should've Been Me / Burning Bridges / Little Bird Fly hom
06/1979
LP 12" REPUBLIC RLP-6024 (US)
RANDY BARLOW FEATURING SWEET MELINDA - Another Easy Lovin' Night / Long Distance Driver / Another Way To Say I Love You / Lay Back In The Arms Of Someone / Once Again / Louisiana Delta / Lovely Lady / Musical Hearts / I Wish You Were More Than A Memory / Poor Baby / Heaven Here We Come / Sweet Melinda
1981
LP 12" PAID 2002 (US)
DIMENSIONS - Love Dies Hard / Dixie Man / Never Loved Me A Woman / New York City Cowboys / Willow Run / Sweet Dreams Man / Why Go Searchin' For Somethin' More / Tucson, Mama And Home / Can't Believe I Fell For That Line / Don't Give Up On Me
06/2009
CD RANDY BARLOW ? (US)
WHO'S RANDY BARLOW ? - A JOURNEY TOWARD FAME -

Twenty-Four Hours From Tulsa / Hello Pawn Shop / You Were On My Mind /Crying / Kentucky Woman / When You Were In My Arms / Stinger / California Lady / Fire In Her Eyes / Goodnight My Love
© Rocky Productions 25/10/2021